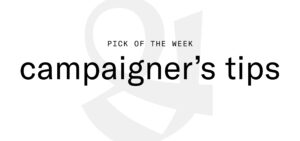 Want to improve in campaigning? Receive the best
campaigner's tips in your inbox weekly.
Sign up now – it is (and always will be) free!
To get agency news from Pick & Barth, sign up here.
brought to you by:

Do you have a tip to share with the community? Send it to us (hello@campaigners.tips) and we will share it in your name!